When you are  ready to add to or upgrade your bear making tool box, here is what I use.  I will provide links to where you can buy them online if you cannot find them locally.
---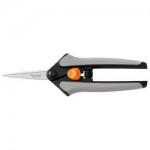 Scissors - I prefer the 5" Fiskar's Soft Touch Micro Tip scissors.  They are much easier     on my hands and if used ONLY for fabric, stay very sharp. You can find them on Amazon here: Fiskars 5 Inch Titanium Micro-Tip Easy Action Scissors (12-71777097J)
---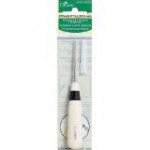 AWL:  I like using an awl instead of a sharpened chopstick.  You use the awl to insert the     glass eyes into your bear and to help insert the teddy bear joints. Here is one on Amazon: Clover Straight Tailors Awl
---
Needles:  Most of my needles I get from my local fabric shop, but I use a set of specialty needle that I love using to insert the bears' eyes.  They are heavy duty C.S. Osborne upholstery needles.  If you cannot find them with your bear making supply shop,  you can find them on Amazon: C.S. Osborne Straight Round Point Upholstery Needle Kit

---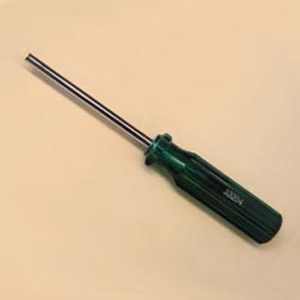 Cotter Pin Turner (or Cotter Key)   You can make teddy bears without one of these tools.  You can turn your cotter pins with a needle nose pliers instead.  But I do find it easier to use a cotter pin turner.  I have both the regular size and the mini size.  I tend to use use the mini cotter pin turner quite often.  I also use it to help stuff my bears.  I had a hard time finding this tool on either Amazon or eBay, but it is  most certainly available at the online teddy bear supply shops!
---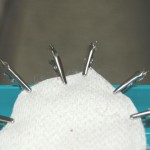 Alligator clips instead of pins:  I used to use pins to hold my mohair fabric pieces together while I sewed.  Then I discovered alligator clips!  They are so much faster to use.  They don't pucker my fabric like the pins did.  An added bonus is that they don't put pin sized holes in my fabric!   I originally found them at Radio Shack.  I had to ask at the counter as they were not out on the shelves.  Recently I've been buying them online at eBay (link).   I prefer the type with teeth.
---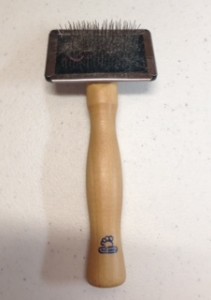 Slicker Brush:   I bought a clean small dog slicker brush that I use just for my bears.  I highly recommend one for bear makers and collectors alike!
---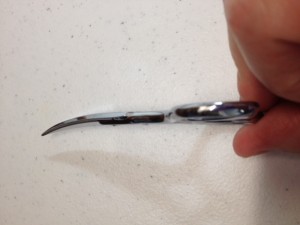 Curved Embroidery Scissors:  Every bear maker will develop their favorite method of trimming faces.  I find that a pair of small curved embroidery scissors are a great help! I use Gingher's 4" curved embroidery scissors available on Amazon: Gingher 4 Inch Curved Embroidery Scissors (01-005273)
---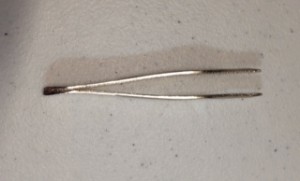 Tweezers:  I highly recommend getting a set of tweezers to keep in your bear making kit.  They are just wonderful for pulling out stray mohair from around the eyes or the rest of the face.  I use them on every bear!
---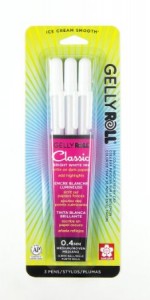 White Gelly Roll Pens:  These are awesome for tracing patterns onto the back of very dark colored teddy bear fabric.  Not all gelly roll pens are created equal though!  I tried many from the local shops around my home, but finally found some that work great for me on Amazon.  You can find those here: Sakura 37488 3-Piece Gelly Roll Blister Card Medium Point Gel Ink Pen Set, White
---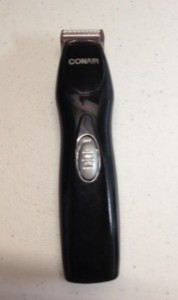 Battery Operated Mustache Trimmer:  This makes trimming the fur away from your seam allowances a breeze!  I do go through a few AA batteries, so if that is a concern, you may want to consider the regular electric variety.  I had trouble with the cord getting in the way so I use the battery operated type.  I also use it to help me trim bear muzzles. Here it is on Amazon: Conair Beard and Mustache Trimmer