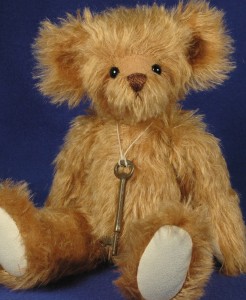 You are all signed up for Marco - the 12" fully jointed teddy bear class!  I'm so happy to have you join us.
You will receive an email from me within 24 hours with your user ID and basic password.  If you have a user ID you prefer, just drop me an email:  LL@TeddiesbyLauraLynn.com
When you receive your user ID email, you will then have total access to the Marco Teddy Bear Making class for 6 weeks.
To get to your classroom,  click on the "Classroom" link at  TeddyBearAcademy.net and then click on the "6 Week Class".
See you in class!
Laura Lynn