Learn How to Make & Sell
Beautiful Teddy Bears!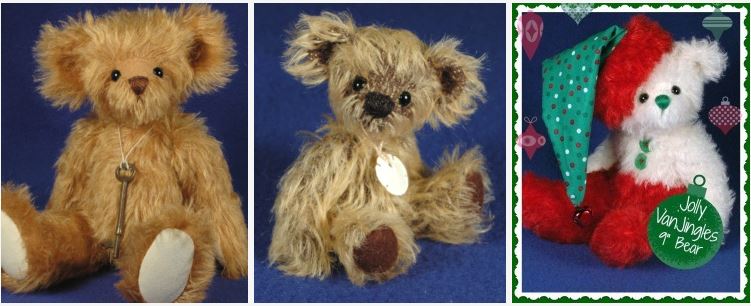 I Will Personally Show You How - Step by Step...inside Teddy Bear Academy with detailed video classes from a professional teddy bear artist.
Join the Black Friday Wait List for the BEST deal on Teddy Bear Academy!
What are People Saying About
Teddy Bear Academy
?
"Thanks for all your ideas, the high quality videos and clear teaching instructions! Best online class ever! Learned a lot!"
"I want to tell you that the pattern of Marco was so well explained and the video was a god send. I enjoyed making the bear and he turned out beautifully I received a lot of praises from family members and friends.
Thank you so much!"
"Laura is a great tutor and with her excellent video instructions I am extremely pleased with the progress I am making in creating Marco. Thank you Laura!"
"Marco is my first jointed bear under the great teaching of Laura Matthews...I can hardly wait to make more!"
Get on the Black Friday Wait List Now!
Copyright 2019 - TeddyBearAcademy.net - All Rights Reserved