Here is a sample of what the teddy bear making classes are like so you can determine if they will work for you.
Aquí hay una muestra de lo que el oso de peluche haciendo las clases son como para que pueda determinar si van a trabajar para usted.
MARCO:  PART 1
---
Feel free to pause the videos if you need more time to complete each step!
Fabric prep, pattern layout, transfer markings, cut & trim seam allowances
Sample Lay Out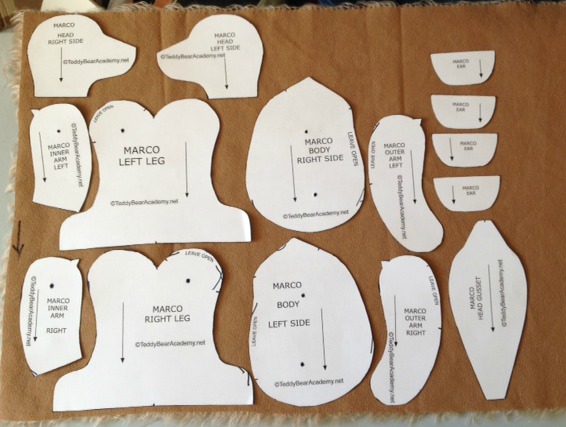 ---
MARCO:  PART 2 
---
This video will show you how to sew your bear by hand if you don't have a machine.  I also prefer to sew the foot pads and part of the gusset by hand too.
Time to match up the teddy bear's parts and start sewing!